PIANO FACULTY - 2019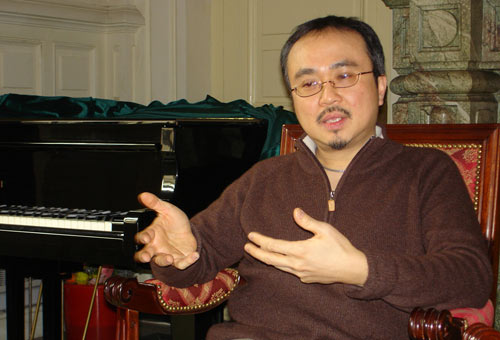 Dang Thai Son (Vietnam)


An outstanding international musician of our time, Vietnamese pianist Dang Thai Son was propelled to the forefront of the musical world in October 1980, when he was awarded the First Prize and Gold Medal at the Xth International Chopin Piano Competition in Warsaw. It was also the first time that a top international competition was won by an Asian pianist. He began piano studies with his mother in Hanoi. Discovered by the Russian pianist Isaac Katz, who was on visit in Vietnam in 1974, he pursued his advanced training at the Moscow State Tchaikovsky Conservatory in Russia with Vladimir Natanson and Dmitry Bashkirov. Since winning the Chopin Competition, his international career has taken him to over forty countries, into such world renowned halls as LincolnCenter (New York), Barbican Center (London), Salle Pleyel (Paris), Herculessaal (Munich), Musikverein (Vienna), Concertgebouw (Amsterdam), Opera House (Sydney), and Suntory Hall (Tokyo).

He has played with numerous world-class orchestras such as St-Petersburg Philharmonic, Orchestre Symphonique de Montreal, BBC Philharmonic, City of Birmingham Symphony Orchestra, Orchestre de Paris, Czech Philharmonic, Dresden Philharmonic, Staatskapelle Berlin, Baden-Baden Symphony Orchestra, Oslo Philharmonic, Warsaw National Philharmonic, Prague Symphony, NHK Symphony, New Japan Philharmonic, Helsinki Philharmonic, Sydney Symphony, Hungarian State Symphony, Moscow Philharmonic, Russian National Symphony, as well as Virtuosi of Moscow, Sinfonia Varsovia, Vienna Chamber, Zurich Chamber, Royal Swedish Chamber Orchestras, and the Ensemble Orchestral de Paris. Also, he has appeared under the direction of Sir Neville Marriner, Pinchas Zukerman, Mariss Jansons, Pavvo Jarvi , Ivan Fisher, Frans Bruggen, Vladimir Spivakov, Dimitri Kitaenko, James Loughram, Jiri Belohlavek, Hiroyuki Iwaki, Ken-Ichiro Kobayashi, Pavel Kogan, Jerzy Maksymiuk, Sakari Oramo, and John Nelson.

In the field of chamber music, he has performed with the Berlin Philharmonic Octet, the Smetana String Quartet, Barry Tuckwell, Tsuyoshi Tsutsumi, Pinchas Zukerman, Boris Belkin, Joseph Suk, and Alexander Rudin, and he has played duo-piano with Andrei Gavrilov. Other career highlights include a New Year's Day concert (1995) with Yo Yo Ma, Seiji Ozawa, Kathleen Battle, and the late Mstislav Rostropovich, in a major international event produced by the Japanese Broadcasting Corporation NHK; in January 1999, a Gala-concert opening the Chopin year, where he was the only foreign artist invited to appear as soloist with the Warsaw National Opera Theatre Orchestra; concerts in Isaac Stern's last festival in Miyazaki, Japan in 2001, which included three performances with Pinchas Zukerman; a special performance in 2005 as the only guest artist at the Opening Gala Concert of the XVth International Chopin Piano Competition in Warsaw, where he was also a member of the jury; and on Chopin's 200th Birthday, March 1st, 2010, he played at the Gala Concert the Concerto in f-minor with the Orchestra of the Eighteenth Century under the direction of Frans Bruggen at the Warsaw National Opera Theatre.

Dang Thai Son is frequently invited to give master classes around the world - such as the special class in Berlin in October, 1999, where he taught alongside Murray Perahia and Vladimir Ashkenazy. Since 2001, he teaches as Guest Professor at the Universite de Montreal (Canada.) He has sat on the juries of prestigious competitions such as the International Chopin Piano Competition (Warsaw), Cleveland (USA), Clara Haskil (Switzerland), Artur Rubinstein (Tel-Aviv), Hamamatsu (Japan), Rachmaninoff (Russia), Piano Masters of Monte Carlo, Sviatoslav Richter (Moscow), C. Bechstein (Germany), Villa-Lobos (Brazil), Vladimir Viardo (Dallas), and Jeunesses Musicales International Piano Competition (Montreal.)
During the 2012-2013 season, Dang Thai Son toured around the world with an ambitious program of all five Beethoven's piano concertos, the Beethoven Marathon. This colossal project was considered the most significant since his winning at the International Chopin Piano Competition in Warsaw in 1980.
The 2014-2015 has taken Dang Thai Son from Korea, Taiwan, Japan, to Russia, Brazil, Canada, USA, France, Czech republic, Vietnam, Poland and Kazakhstan among others. The season's highlight was his performance with the London Philharmonic Orchestra under the baton of Vladimir Ashkenazy at the "Chopin and his Europe" Festival in Warsaw, Poland. More information about Dang Thai Son's worldwide appearances can be found by clicking "HERE".

Dang Thai Son has recorded for Deutsche Grammophone, Melodya, Polskie Nagrania, CBS Sony, Analekta, Victor JVC, and the Fryderyk Chopin Institute. Mr. Dang's album "Chopin's Concertos" on Fryderyk Chopin Institute label was awarded in 2013 a Platinum Disc by the Polish Association of Audio-Video Producers for sales of over 10,000 copies. This disc features recordings of the Chopin Piano Concertos on a 1849 Erard piano and period instruments under the baton of the late Frans Brüggen and his Orchestra of the Eighteenth Century, documenting two memorable events in the festival 'Chopin and his Europe' in 2005 and 2006.

Dang Thai Son is the featured artist in the television program "Tomorrow", produced by NHK (Japan Broadcast Corporation) in which he visited music students that were the victims of the 2011 earthquake and tsunami disaster in the Tohoku area in Fukushima (Japan). He shared with them his musical experiences but most importantly he encouraged them to continue their music education, to fight on, and to look forward to the future. The program was broadcast worldwide in February 2013.

Dang Thai Son has received the "Doctor Honoris Causa" from the Music Academy in Bydgoczsz, Poland. Mr. Dang is the subject of the biography, "A pianist loved by Chopin - The Dang Thai Son Story", published by Yamaha Music Media Corporation in 2003. In Fall 2018, Maestro Son has joined the Oberlin Conservatory of Music faculty as professor of piano.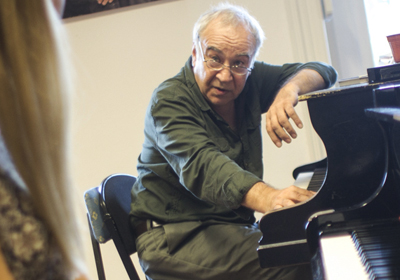 Vladimir Viardo (Russia/USA)


Vladimir Viardo was born in 1949 at Krasnia Polana in the Caucasus, USSR. Viardo studied with Irina Naumova at the Gnessin State Musical College and later studied with Lev Naumov at the Moscow Tchaikovsky Conservatory where he remained as a student for six years. Naumov would describe him as "my number one pupil". During this time, he was tenured as a soloist by Moscow Philharmonia (the primary music organization of the USSR). After obtaining a doctorate, he was immediately engaged as assistant professor with Naumov at the Conservatory. At the age of 21, Viardo took the third prize and the Prix du Prince Rainier at the Marguerite Long-Jacques Thibaud Competition, and in 1973 first prize at the Van Cliburn International Competition. He had already launched an impressive global career when his travel visa was mysteriously revoked. For nearly thirteen years, Viardo was a virtual prisoner of the Iron Curtain. During this closed period he developed new horizons in his artistic achievements vastly enlarging his repertoire (eventually including 37 piano concertos). Only when Mikhail Gorbachev rose to power in the Soviet Union, his freedom to travel was restored, and in 1987 Viardo was permitted to accept engagements in Germany and in the United States. He joined the University of North Texas College of Music faculty as artist-in residence in 1989. His international roster of students includes young artists from Eastern Europe, Spain, Mexico, South Africa, and the United States. Viardo's master-classes are much in demand throughout the world and his name appears in the book 'The Most Wanted Piano Teachers in the USA'. Since returning to 'the West' his international career resumed with several concerts at Carnegie Hall, the Lincoln and Kennedy Centers, Salle Pleyel and the Concertgebouw. Viardo's tours have taken him to leading American, Canadian and European cities, Asia, South Africa, as well as to Israel, Central and South America, where he performed with some of the most important conductors of our time (Lorin Maazel, Zubin Mehta, Vladimir Spivakov, Dmitri Kitayenko, Eduardo Mata, Kirill Kondrashin, and Krzysztof Penderecki). He has made numerous recordings for Melodiya, Pro Arte, Nonesuch, and Sony.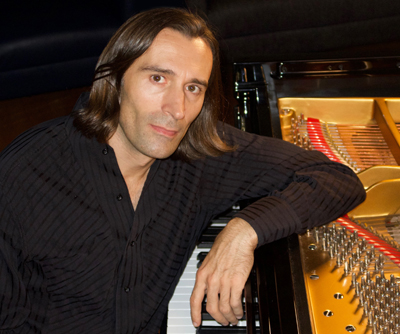 Silvije Vidovic (Croatia/USA)


Silvije Vidovic has played hundreds of concerts throughout Europe and the U.S., Silvije Vidovic, while continued to excel through his genuine artistry and profound performances. Mr. Vidovic's extraordinary musical talents come by no surprise as he was born into a family of musicians, and by the age of eight was giving local performances in his hometown of Karlovac, Croatia. His dedication to music won national recognition through top prizes for piano and accordion at the competitions of former Yugoslavia. Amid Croatian civil war and political turmoil in the 1990's, Silvije continued his travels from Karlovac to the Musical Academy in Zagreb, where he obtained the highest rankings for his performances, and in 2001 received his master's degree under the tutelage of Professor Hari Gusek. During this period, Mr. Vidovic made countless performances alongside his brother and sister, Viktor and Ana, both famous classical guitarists. In 2003, Silvije received a full scholarship to study in the United States with Kemal Gekic. His potentials as an emerging young artist was immediately recognized when he won the first prize at Florida International University's Concerto Competition in 2004, which followed with a series of concerts organized by the Guild for International Piano Competition. Mr. Vidovic continued his musical development at Boston University studying with Dr. Jonathan Bass. While there, he was employed as a teacher assistant, and in 2008 was the winner of the Richmond Piano Competition. In August 2012 Silvije completed his Doctorate of Musical Arts in Piano Performance at the University of North Texas, where he studied with the renowned Russian pianist and pedagogue Vladimir Viardo. Silvije's audio recordings have been released by Croatia Records, Art-Net Club, and Akadem Records. Furthermore, Mr. Vidovic has been featured in four documentary films produced by the Croatian National TV, which chronicle the lives and artistic careers of the three Vidovic siblings. In 2011, Mr. Vidovic has been sponsored by the Concert Music Tour organization, which resulted with his performance in Vienna's Musikverein Golden Hall. Mr. Vidovic is a co-founder and Artistic Director of Karlovac Piano Festival and Karlovac International Piano Competition. Recently, Silvije has been active as a lecturer professor at the universities across South Florida.
- Click HERE to access faculty's video recordings