PIANO FACULTY - 2020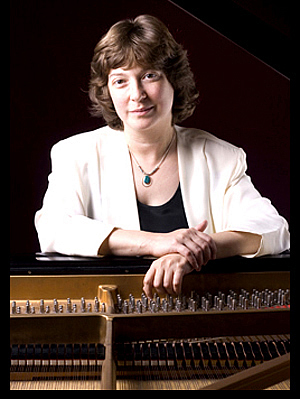 Anna Malikova (Uzbekistan)


Anna Malikova was born in Tashkent, Uzbekistan, where she received her first piano lessons with Tamara Popovich. She studied in Moscow with Lev Naumov at the Central Music School and at the Tchaikovsky Conservatory, from where she graduated in 1991. Afterwards she held herself a teaching position at the Conservatory for several years. Accordingly her career started in the former Soviet Union: she gave solo recitals in cities like Moscow, St Petersburg, Omsk, Baku, to name only a few, and had appearances with orchestras like in Ekaterinburg, Minsk, Nizhny Novgorod, Kazan and Tashkent.

Being a prize-winner of the important international competitions in Oslo, Warsaw (Chopin Competiton) and Sydney, Anna Malikova began to perform more and more in the West. For instance was she invited to play with the Australian Chamber Orchestra, the Sydney Symphony Orchestra, the Warsaw National Philharmony, the Academy of St Martin in the Fields and the Bavarian Broadcasting Corporation Orchestra - to name only a few.

In 1993 Anna Malikova won 1st Prize at the ARD Competition Munich - the only first prize for a pianist within a period of 12 years. This success established Anna Malikova in the international music scene. Today she gives solo-recitals, performs as chamber music partner and is soloist with orchestras all over Europe, South America, the Middle and the Far East. Meanwhile she is herself invited to sit in juries of international piano competitions, like the Chopin-Competitions in Moscow and Beijing, the Vianna da Motta in Lisbon, the Gyeongnam Competition in Korea, the European Piano Competition in France, the Int'l Chopin Competition in Warsaw, the International Music Competition Harbin in China.

Besides her busy concert schedule Anna Malikova continuously increases her recorded repertoire. Until today most of the important works by Chopin as well as works by Schubert, Liszt, Shostakovich, Prokofiev and Soler have been produced on CD. As important new recording, the five piano concertos by Camille Saint-Saëns have been released; Anna Malikova is accompanied by the Radio Symphony Orchestra Cologne under the baton of Thomas Sanderling. This production received unusual international attention and consequently it has in 2006 been rewarded with the coveted Classical Internet Award, which sums up countless international and enthousiastic reviews. 2010 a CD featuring piano works by Tchaikovsky was released, followed by the 2nd concerto by Brahms with the Duisburg Philharmonic Orchestra under the baton of Jonathan Darlington. To commemorate the 100th anniversary of Scriabin's death in 2015, she released a new integral recording of the composers 10 piano sonatas. Just recently another recording with the piano quintets by Shostakovich and Schumann has been produced, which will be released in autumn 2018; partner of this Acousence production is the Belenus Quartet from Switzerland.

To Anna Malikova's projects in the future belong repeated tours through Europe and to Korea, Japan, China, South America, where she is active as soloist with orchestras, in recitals and as jury member of international piano competitions in China, Italy, Japan, Panama, Poland.

Since October 2018 Anna Malikova holds a position as distinguished professor at the University for Music and Performing Arts in Vienna.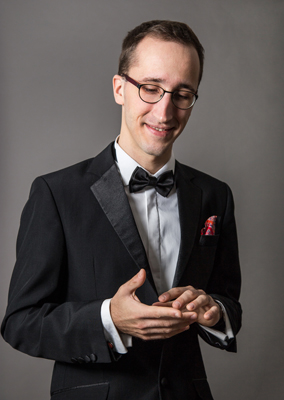 Lovre Marušić (Croatia)


Lovre Marušić is currently studying at Hochschule für Musik Franz Liszt in Weimar under Grigory Gruzman. He has won several prizes such as: 1. prize on 20th 'Santa Cecilia' International piano competition in Porto, Portugal (2018), 1. prize on IMF Internat. piano competition in Paris, France (2018), 1. prize on Internat. piano competition New Stars in Manchester, (2016), 1. prize on WPTA in London, 1 .prize, jury, and public award on International piano competition ' Isidor Bajic' in Novi Sad (2016), to mention few. He is a assistant professor - piano department on Music Academy in Zagreb, having master classes and was a jury member in Belgrade - Serbia. Lovre Marusic is recording for KNS his debut CD and is a executive and artistic director of 'Ostinato chamber festival' in Croatia. In 2018/2019 includes recitals in Cologne and Kassel (Germany), performances in Zagreb, Croatia (Lisinski hall), China, Japan, Portugal, Paris, France, and recitals in Zadar, Croatia... Lovre Marušić is represented by ' Cristoforium Art ' menagement .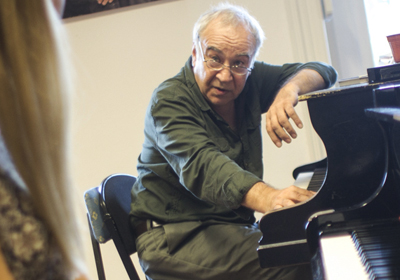 Vladimir Viardo (Russia/USA)


Vladimir Viardo was born in 1949 at Krasnia Polana in the Caucasus, USSR. Viardo studied with Irina Naumova at the Gnessin State Musical College and later studied with Lev Naumov at the Moscow Tchaikovsky Conservatory where he remained as a student for six years. Naumov would describe him as "my number one pupil". During this time, he was tenured as a soloist by Moscow Philharmonia (the primary music organization of the USSR). After obtaining a doctorate, he was immediately engaged as assistant professor with Naumov at the Conservatory. At the age of 21, Viardo took the third prize and the Prix du Prince Rainier at the Marguerite Long-Jacques Thibaud Competition, and in 1973 first prize at the Van Cliburn International Competition. He had already launched an impressive global career when his travel visa was mysteriously revoked. For nearly thirteen years, Viardo was a virtual prisoner of the Iron Curtain. During this closed period he developed new horizons in his artistic achievements vastly enlarging his repertoire (eventually including 37 piano concertos). Only when Mikhail Gorbachev rose to power in the Soviet Union, his freedom to travel was restored, and in 1987 Viardo was permitted to accept engagements in Germany and in the United States. He joined the University of North Texas College of Music faculty as artist-in residence in 1989. His international roster of students includes young artists from Eastern Europe, Spain, Mexico, South Africa, and the United States. Viardo's master-classes are much in demand throughout the world and his name appears in the book 'The Most Wanted Piano Teachers in the USA'. Since returning to 'the West' his international career resumed with several concerts at Carnegie Hall, the Lincoln and Kennedy Centers, Salle Pleyel and the Concertgebouw. Viardo's tours have taken him to leading American, Canadian and European cities, Asia, South Africa, as well as to Israel, Central and South America, where he performed with some of the most important conductors of our time (Lorin Maazel, Zubin Mehta, Vladimir Spivakov, Dmitri Kitayenko, Eduardo Mata, Kirill Kondrashin, and Krzysztof Penderecki). He has made numerous recordings for Melodiya, Pro Arte, Nonesuch, and Sony.
- Click HERE to access faculty's video recordings